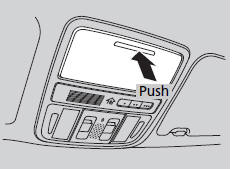 To open the sunglasses holder, push and release the indent. To close, push it again until it latches.
You can store eyeglasses and other small items in this holder.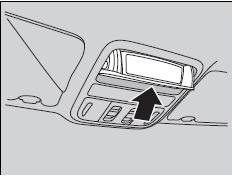 ■ Conversation mirror*
The sunglasses holder comes with a mirror.
Open the sunglasses holder fully, then push it back to the first detent. You can use the mirror to view the rear seats.
Keep the holder closed while driving except when accessing stored items.