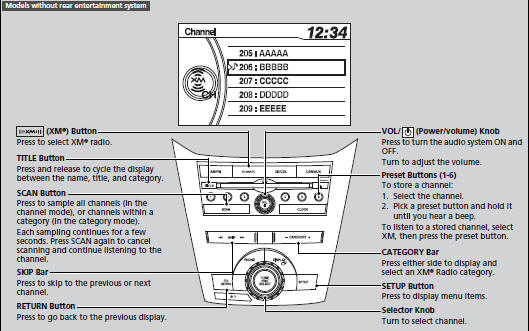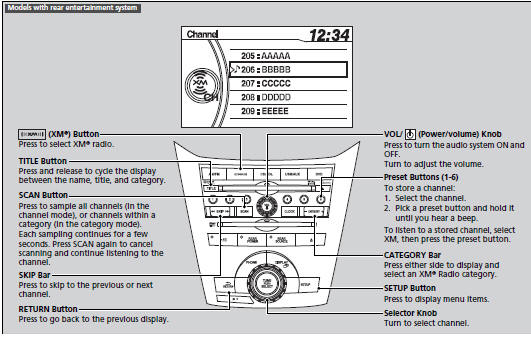 To Play the XM® Radio
1. Press the

button to select the XM® radio band (XM1 or XM2).
2. Press and hold the TITLE button to switch between the channel mode and category mode.
If you press the SETUP button, rotate

to select XM Mode, and press

. You can select channel mode or category mode by turning and pressing the selector knob.
3. Select a channel using the TUNE (

), SKIP, CATEGORY, SCAN, or preset buttons.
In the channel mode, all available channels are selectable. In the category mode, you can select a channel within a category (Jazz, Rock, Classical, etc.).
You can store twelve XM® stations in the preset buttons. XM1 and XM2 let you store six stations each.
There may be instances when XM® Radio does not broadcast all the data fields (artist name, title).
This does not indicate a problem with your audio system.
To Select a Channel from a List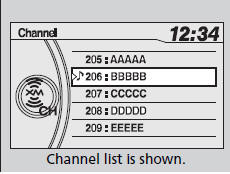 1. Press

to display a channel list.
2. Rotate

to select a channel, then press

.