The table shows the possible audio source combinations of the front audio system and rear entertainment system's simultaneous use.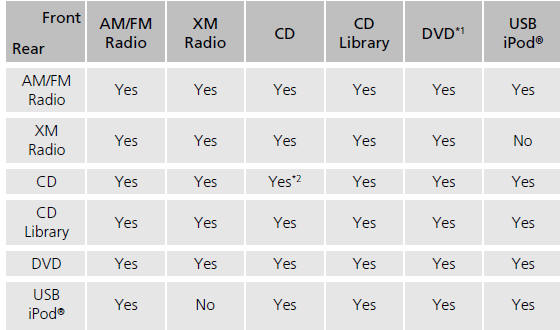 *1: The front seat passengers are only able to hear the DVD's sound from the front speakers.
*2:There are two cases. Two different CDs can be played, one for the front seats, and the other for the rear seats if the upper and lower slots are used. If only one slot is used, the front and rear seats can share the same audio source.
Yes: These audio sources are simultaneously playable.
No: These audio sources are not simultaneously playable.