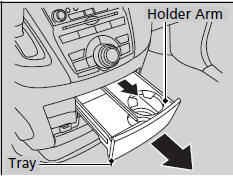 ■ Front panel beverage holder
Pull the beverage holder arm inside the front panel tray until the arm contacts the tray front.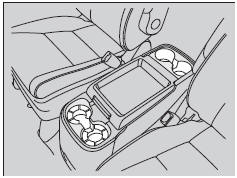 ■ Removable center console beverage holders*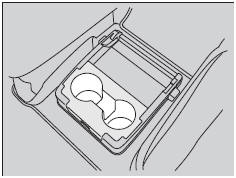 ■ Front seat beverage holders
NOTICE
Spilled liquids can damage the upholstery, carpeting, and electrical components in the interior.
Be careful when you are using the beverage holders.
Hot liquid can scald you.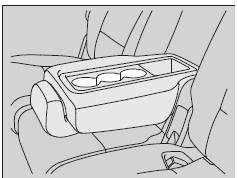 ■ Second row seat beverage holders*
To use the beverage holder, fold the seatback.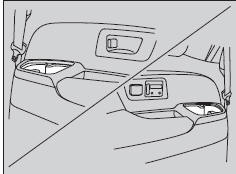 ■ Third row seat beverage holders